There are no approved testimonials to display!
---
Add a Testimonial
* Required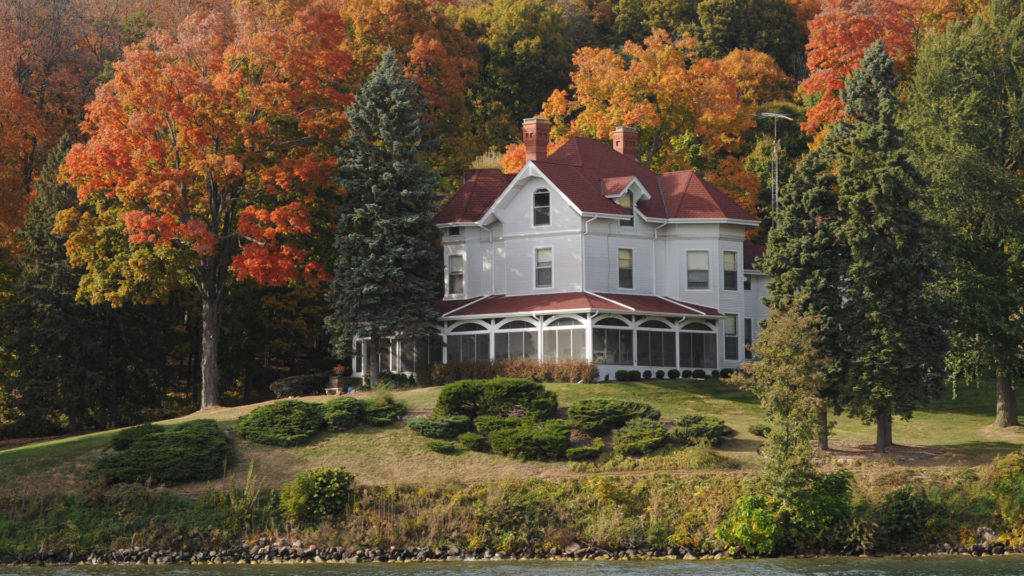 This Lakefront Estate is typical of the homes built during The Golden Era of Lake Geneva. It was originally built in 1881 for a prominent member of the Chicago Board of Trade named John T. Lester.  Reinette Lester McRae, was the widow of John, and a well known leader in the women's suffrage movement. She donated the Fountain of Three Graces in Flat Iron Park, in honor of her friends and the women's right to vote.
In more recent years,  the home was the summer residence of Montgomery Ward Thorne, a member of the family that founded the famous Montgomery Ward department stores.  This beautiful Lake Geneva Lakefront Property is one of the most Famous Estates on the lake and is located directly across from Stone Manor.