Lake Geneva Boat Tours
Relax and enjoy one of our popular Private Lake Geneva Boat Tours and Charters. Treat yourself to an AMAZING experience. Cruise the Lakefront on a tour with the real Captain Hooke. Charter your way or let us take you for a memorable cruise. Expeditions by the hour or Day. Bring your own snacks and drinks or we can help you create the perfect featured appetizer tray. Our Boat has a USB sound system so let's hook up your favorite music while you cruise. If you see a spot and want to "jump in" we can stop and take an exhilarating plunge.
Let's create a trip you won't forget!
Current Prices – $175.00 / Hour
We can carry up to 8 passengers on our 24 foot Wellcraft Cruise Boat
Half Day – Four Hour Cruise: $525.00
*All Expenses (tax, fuel, etc.) included
Call or Text Now
---

---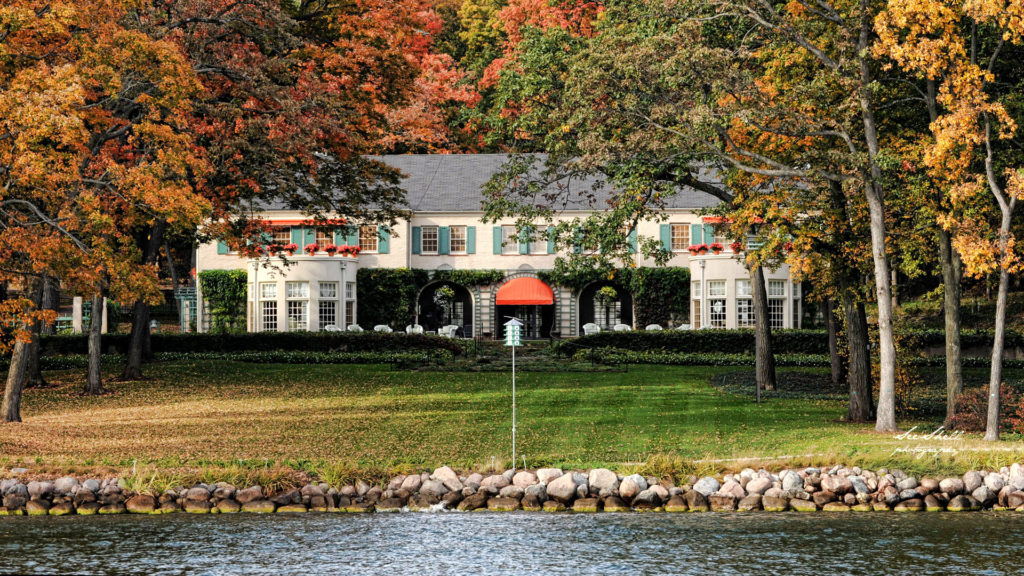 This historic Lakefront Home was built in 1906 for a hardware distributor named A.C. Bartlett. Through his innovative business, Mr. Bartlett was able to amass an enormous fortune. He also had a fond love of Lake Geneva.
The contractor, Richard Souter, was busy building the Swift and Harris homes at the time, so special plans had to be made to complete the home on schedule.
Mr. Souter borrowed a three-ring circus tent from P.T. Barnum, who kept the circus in nearby Delavan during the off-season. The enormous tent was put up on-site and heated so that construction could continue through the winter. The reason the project had to be finished on time, was because it was to be a surprise birthday present for his wife in the spring.
House in the Woods has won a variety of awards for its design. In 1909, it was selected by "Ladies Home Journal" as one of the 12 most beautiful country homes in America. Today House in the Woods is owned by an insurance executive and his family, who have done much to restore both the home and grounds that surround it.